Get Tips On How to Lower Your Monthly Mortgage Payment with Orlando Home Inspector
By: American Home Services
Owning your own home comes with many advantages. Includes escaping rising rents and the personal and financial stability associated with homeownership. Fortunately, millions of Americans, with less than 20 percent down, have been able to buy a home sooner thanks to mortgage insurance (MI). If you don't put down 20 percent of the mortgage cost, you will likely be required to purchase MI, which enables low-down-payment borrowers to qualify for home financing from lenders.
While homeownership has many benefits and continues to be part of the American Dream, it is not without costs. Several surveys have found that the majority of first-time homebuyers – over 80 percent according to one study – put less than 20 percent down. For these borrowers, there is usually the added expense of MI, which may give some of these borrowers pause.
But there is good news:
The monthly private mortgage insurance premiums do not last forever on most conventional loans. And when private MI (PMI) cancels, homeowners will have more cash in their pockets each month – money that is available for home improvements or other goals. It is important to understand, however, that not all MI is the same, and not all MI can be canceled.
There are numerous low-down-payment mortgage options available that include MI. The two most common are: (1) home loans backed 100 percent by the government through the Federal Housing Administration (FHA) that include both an upfront and annual mortgage insurance premium (MIP); and (2) conventional loans, which are typically backed at least in part by private sources of capital, such as private MI. The key difference is that one form can be canceled (PMI) while the other (FHA) typically cannot be canceled.
An FHA loan can be obtained with a down payment as low as 3.5 percent.
However, be aware that you will typically have to pay a mortgage insurance premium (MIP). 1.75 percent of the total loan amount at closing or have it financed into the mortgage. In addition to your regular monthly mortgage payments on your FHA loan, you will also pay a fixed monthly MIP fee for the life of the loan. This means you could pay hundreds of dollars extra every month.  Thousands over the life of the loan – until you pay off the entirety of the loan.
If you obtain a conventional loan with PMI, you can put as little as 3 percent down. Like an FHA loan, PMI fees are generally factored into your monthly mortgage payment. However, PMI can often be canceled once you have established 20 percent equity. The home and/or the principal balance of the mortgage is scheduled to reach 78 percent of the home's original value. This means that the rest of your mortgage payments will not include any extra fees. Your payments go down in time, saving you money each month. What you save in the long run can then be put toward expenses like home renovations. Which can further increase your home's value.
MI is a good thing because it bridges the divide between a low down payment and mortgage approval. But not all MI is created equal. If you want to buy a home but still save in the long run, PMI might be the right option for you. Check out lowdownpaymentfacts.org to learn more. (BPT)
---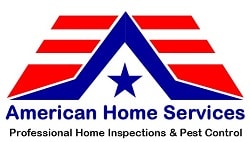 American Home Services has been providing Home Inspection Services,Residential Inspection, Certified Move In Ready Homes, Pre-Owned Inspection, New Construction Inspection, 4 Point Insurance Inspection, Chinese Drywall Inspection, Radon Testing, Pest Control,Termite Inspection, Thermal Inspection, Mold Inspection and Wind Mitigation  Inspection in the following areas of Lake County, Marion County, Orange County, Osceola County, Polk County, Seminole County, Sumter County, and Volusia County and surrounding area.