Many times in our home inspection business, we conduct the inspection for our client and they buy the home. They're so excited and now comes the time when they are ready to make the move to their new home. Here are some tips from home inspection business that will hopefully make the move a success.
(BPT) – Beyond The Flowers Blooming, The Sound Of Birds Singing And The Burst Of Warm Weather, Something Happens In June With The Help Of Home Inspection.
After a long winter, the rising temperatures make spring/summer a prime time to move. College students are moving out of dorms, young families are transitioning to new homes after the school year and retirees are looking for an easier, more maintenance-free living situation. If you are among those about to start the next chapter in your life with a new home, here are some valuable tips that go beyond choosing the right size box or the appropriate padding.
Take Inventory And Mark Your Boxes. Most people think it's inevitable that things get lost or misplaced when moving, but it doesn't have to be that way. By taking the time to properly mark boxes and write out a detailed inventory of their contents, you'll know where everything is and avoid misplacing anything. With a little forethought and effort, you'll save a lot of time. All it takes to get organized is a clipboard, some paper and a permanent marker. Or, for the more technologically inclined, you can make use of your tablet or smartphone.
Remember To Take Care Of Yourself. Whether you're moving apartments or starting a new job, any life transition – no matter how exciting – can be stressful. During these times, it's important to decompress and unwind. One of the best ways to do that is to go out for a bike ride. Even if it's just for 15 minutes, the fresh air and exercise does wonders for your stress level. If you stop for a smoothie or cup of coffee, don't forget to use a Master Lock 8300D Bike Lock to secure your ride.
Stay Up To Date. Technology isn't only changing the way people communicate or listen to music, it's also changing the way people secure their items inside and around their homes. With Master Lock's Bluetooth Padlocks, you don't have to worry about losing a key or forgetting a combination. The award-winning product turns your phone or any Bluetooth-enabled device into a key. With models suitable for indoor and outdoor use, valuables you need to store while moving – and afterwards – will have superior protection.
Consider Insurance. If you're hiring a moving company or have valuable items you're worried might be damaged during the move, you should consider purchasing moving insurance. Many recommend insuring anything that goes into a truck. Not only will insurance provide financial relief in case anything is mishandled, but it will give you peace of mind that can reduce the stress of moving.
Protect Your Valuable Documents. Even after you move and are settling into your new residence, it's important to keep your valuables protected. For documents like a passport, birth certificate, social security card and more, the Sentry Safe H0100 Small Privacy Lock Chest will provide you with the security you need during and after the move into your new home.
No matter what season or what stage of life you're at, you should always have a reliable way to protect your most prized possessions. With an extensive line of security solutions, Master Lock can provide you with the peace of mind you need while moving and beyond.
TOP 10 MOVING TIPS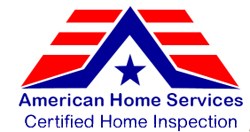 American Home Services | Let this experienced Orlando Home Inspection company help keep you from buying The Money Pit. We'll alert you to any and all health or safety issues and maintenance needs of the home you're looking to buy.
American Home Services will be your home buying or selling advocate!  We are committed to providing you with outstanding service. We're highly experienced and extremely thorough. If you're looking to buy or sell in the Orlando area, we can help!
We're here to accommodate ALL the needs of our clients during the process of purchasing a new home or smaller commercial structure.
Call Us Today (352) 429-7062 or Click To Schedule Online 24/7 Right From Our Website