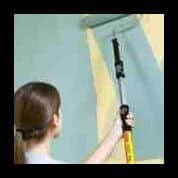 Did you know spring is the best time to sell your home? And now that the housing market is bouncing back, there's never been a better time to do it. But even if you're planning to stay put for the long haul, chances are there are some much-needed touch-ups you could be doing to keep your home in tip-top shape. And you don't have to break your back, or the bank, to do it. In fact, adding a new coat of paint is a quick, affordable, and possibly the most impactful, way to get your project done.
Moving or Improving? Tips For A Flawless Painting Project
Misusing color can be a surefire way to turn people off from your home. For a more inviting look that nearly everyone can enjoy, opt for neutral paint colors. A subtle beige, slight grey or even white can do the trick.
First, move furniture out of the room and place drop cloths to protect the floor. Remove any picture frames, outlet covers and wall decor. Then, gently scrub the walls with a mild detergent and water mixture using a soft sponge to remove any dirt, grime or lint. Don't forget to prime your walls before applying color to ensure the best end-results.
For an ultra-smooth finish, try Purdy's line of Ultra Finish roller covers. These premium microfiber roller covers, available in 9-inch lengths and varying nap thickness, provide an even release of paint and deliver a consistent application from start to finish. Plus, they work great with any kind of paint and finish, including satin, semi-gloss and gloss, taking the guesswork out of the DIY equation.
When applying paint, start at the top and work your way down. For superior results, you'll want to fill the well of your roller tray with paint, dip the roller in half-way and then roll it back onto the tray's angled platform to easily remove excess paint. This will reduce dripping and improve overall paint cover. The best approach for applying paint? Use your roller cover to make an overlapping "W" pattern in a 2-foot by 2-foot area; then fill in and repeat.
For smaller interior paint projects or tight spaces, Purdy also has a variety of innovative mini roller choices that are versatile, lightweight and can quickly and easily deliver a perfect finish with smooth rolling action. These combined features make them the ideal applicator for a variety of projects like painting doors and cabinets, to freshening up tables, chairs and even bedroom furniture.
Keeping your color conviction
If you're still feeling deprived of color after your painting project is complete, never fret. There are several ways to add a pop of color throughout your home without slathering the walls with offensive paint colors. Try incorporating fun accent pieces in your favorite colors – think lamps, frames, pillows and rugs. You can even include larger focal pieces like royal blue armchairs or a patterned couch to make a bolder statement. By keeping the overall aesthetics of your home neutral and inviting, and enhancing them with a few sight-provoking embellishments, house guests will be asking you for home decorating tips. And if your end goal is to get your home sold, consider these minor improvements a step in the right direction.
Flawless Paint: Tips From a Custom Builder in Austin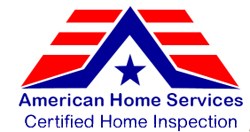 American Home Services | Let this experienced Orlando Home Inspection company help keep you from buying The Money Pit. We'll alert you to any and all health or safety issues and maintenance needs of the home you're looking to buy.
American Home Services will be your home buying or selling advocate!  We are committed to providing you with outstanding service. We're highly experienced and extremely thorough. If you're looking to buy or sell in the Orlando area, we can help!
We're here to accommodate ALL the needs of our clients during the process of purchasing a new home or smaller commercial structure.
Call Us Today (352) 429-7062 or Click To Schedule Online 24/7 Right From Our Website.