Hiring a company to conduct a home inspection is about more than simply being given a report on your property, it is a very personal experience; and in order to make sure that you get not only the most efficient inspection but top service and support in addition, it is important to take certain precautions in choosing the right home inspection company. With a little research you can compile the information you need in order to choose the best home inspector for you.
There are several practical requirements that all good home inspection companies should provide; and then there are the extras that exceptional companies will offer in addition to those basics. In the first instance, make sure that the companies you are considering provide all of the following as part of their service:
A full, detailed, thorough inspection of all structural components, including the foundation and basement, the interior and exterior walls, roof, windows, doors and chimney if you have one.

A thorough inspection of appliances, electrical and plumbing systems as well as your heating and air conditioning systems.

A full, detailed report on the findings of the inspection as well as repairs recommendations and any other information that is relevant.
Check that the companies you are considering are certified, and that they are well established with an excellent track record. Finding a company that will act in your best interests, providing investment protection and exceptional customer service apart from thorough and efficient inspections will give you the best possible value and security. A good home inspection company will offer you on-site reporting for the fastest and most efficient service, enabling you to take any action you need to take as soon as you need to take it.
For the best experience with a home inspection service, it is important to choose a company that is known for their
client interaction. Good communication and being kept fully updated throughout the home inspection process is essential for your peace of mind and to make sure you get the most out of the service. You should expect a warm, friendly, supportive service as well as a professional inspection from a good home inspection company.
In order to make sure you are getting the best service, it is wise to conduct a little online research on each company you are considering in order to check that they live up to all of these expectations. Start by visiting their websites, and making sure that the information on their site confirms what it included in their service. Check any testimonials to get an idea of feedback from previous clients.
Although it is good to read through the testimonials, it is important to recognize that they will naturally include only positive feedback on their own site; so it is a good idea to do a quick search online for any posts on forums or in social media for a more balanced view of their service. Taking the time to conduct this little bit of research can save you a lot of time, money and frustration in the long run. A good home inspection needs to be reliable and thorough, and their customer service should make you feel secure, supported and well looked-after.
What to Look for in a Home Inspection Company
American Home Services | Let this experienced Orlando Home Inspection company help keep you from buying The Money Pit. We'll alert you to any and all health or safety issues and maintenance needs of the home you're looking to buy.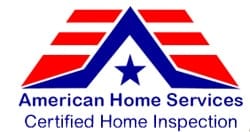 American Home Services will be your home buying or selling advocate!  We are committed to providing you with outstanding service. We're highly experienced and extremely thorough. If you're looking to buy or sell in the Orlando area, we can help!
We're here to accommodate ALL the needs of our clients during the process of purchasing a new home or smaller commercial structure.
Call Us Today (352) 429-7062 or Click To Schedule Online 24/7 Right From Our Website.