Four DIY Projects That Can Make Your Home More Secure
If spring makes our thoughts turn to love, the cooler temperatures of fall make many of us think about nesting – and, often, how much more we would love our home if we improved it a little. A sense of security is one of the most comforting aspects of home, so this autumn, why not focus on home improvements that can make your home more secure?
Improving the safety of your home doesn't have to be an expensive or time-consuming proposition. Here are four simple DIY projects that can help make your house safer:
De-clutter, inside and out
Most home improvement projects are either about creating space or improving the usability of existing spaces. De-cluttering inside your home can open up rooms and offer more flexibility in how you use and decorate the space. De-cluttering the documents you store in your home can help improve its security. Getting rid of sensitive documents you no longer need can reduce your overall exposure to identity theft. Be sure to shred all documents before discarding them. On the outside of your home, de-clutter around access points. Shrubs, trees and debris that obscure your windows and doors not only look bad, they can provide cover for burglars who might try to enter your home.
Upgrade your appliances
While a new dishwasher or clothes dryer may make your life easier, when it comes to improving security, think about appliances like your paper shredder or home security system. Bizarre as it may sound, identity thieves have been known to pick through trash and reassemble poorly shredded documents. Fall is a great time to invest in a cross-cut shredder that will make such an identity theft tactic virtually impossible.
Lock it up
The dog sitter, babysitter, house cleaner, and house sitter, how many people have had access to a key to your home in the past year? It's prudent to switch out the locks in your home every now and then – especially if you have reason to believe your security might have been compromised. it's even easier to lock up sensitive personal information. Invest in a locking file cabinet or fireproof lock box to store important documents. Lock up your technology by changing passwords and creating strong new ones that can help deter hackers, phishers and other scammers. Keep your computer security software up-to-date.
Enlist assistance
If you were building an addition onto your house, you would ask for help if you needed it. Sometimes you need help with security as well, especially identity theft prevention. Despite all the safeguards you've already taken to make your home more secure, identity protection is a round-the-clock job, and most of us could use some help with it. A comprehensive identity theft detection, protection and resolution product like ProtectMyID can help prevent the damages caused by identity theft.
Home improvements aimed at boosting your security don't have to be big and expensive. Simple, cost-effective steps can help improve your home's security. They key is to be proactive and focus on preventing a problem, rather than just repairing damage after it occurs.
Arduino Home Security System
American Home Services | Let this experienced Orlando Home Inspection company help keep you from buying The Money Pit. We'll alert you to any and all health or safety issues and maintenance needs of the home you're looking to buy.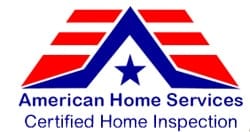 American Home Services will be your home buying or selling advocate!  We are committed to providing you with outstanding service. We're highly experienced and extremely thorough. If you're looking to buy or sell in the Orlando area, we can help!
We're here to accommodate ALL the needs of our clients during the process of purchasing a new home or smaller commercial structure.
Call Us Today (352) 429-7062 or Click To Schedule Online 24/7 Right From Our Website.