When it comes to selling your home, curb appeal means everything. And nothing makes a worse initial impression than exterior trim that is peeling, cracked, rotted or falling apart. Replacing old or damaged exterior trim is a great way to freshen up your home today and make it stand out among others tomorrow.
According to the National Association of Realtors, curb appeal sells 49 percent of all homes. Potential buyers start evaluating a house as soon as they pull up. That's why it's important to make your house look great from the street, long before putting it on the market.
You only get one chance to make a first impression. Exterior trim that is cracked, rotted or peeling can turn away buyers, says Peggie Bolan, vice president for Chicago-based CMI, a building products manufacturer. "Homes with beautiful exterior trim have that wow factor that attracts buyers. Making a good first impression can be the difference between getting a signed contract and keeping the 'For Sale' sign in the yard."
Inspect your trim
Fall is an ideal time to inspect your home's exterior trim. Walk around your house and look at the trim around your windows and doors, at the corners, and near the roofline. Warning signs of potential problems include peeling or blistering paint, mold and mildew, warped boards, and spongy or soft spots. Check for termite damage too; they cause more damage to U.S. homes than fire, floods and storms combined.
If the trim is damaged beyond repair, the only solution is replacement. Depending on your carpentry skills, replacing exterior trim can be a do-it-yourself project, but it is often best to hire a local contractor or remodeler. One product option that has become a preferred choice among homebuilders and remodelers is a treated exterior composite trim called MiraTEC. This engineered wood trim is ideal for nonstructural applications, such as roofline fascia, window and door trim, corner posts and porch trim.
Find the right trim
Although traditional wood trim often looks good when installed, it can split and swell, and is prone to knots and defects. Other materials, like PVC and fiber cement trim, may be difficult to install and also have performance limitations.
With a clear cedar, wood-grain texture on one side and a contemporary smooth finish on the other, MiraTEC trim is ideal for many home styles from historic to modern. It is made from eco-friendly materials, looks and handles like wood, and is coated with a mildew-resistant primer, making it easy to paint. MiraTEC is very durable and it resists moisture, rot and termites.
Don't put your house on the market until you've taken a good look at your exterior trim. If you don't like the way it looks, neither will a buyer.
Curb Appeal – Exterior Window Trim
American Home Services | Let this experienced Orlando Home Inspection company help keep you from buying The Money Pit. We'll alert you to any and all health or safety issues and maintenance needs of the home you're looking to buy.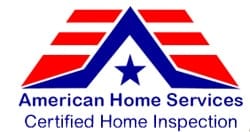 American Home Services will be your home buying or selling advocate!  We are committed to providing you with outstanding service. We're highly experienced and extremely thorough. If you're looking to buy or sell in the Orlando area, we can help!
We're here to accommodate ALL the needs of our clients during the process of purchasing a new home or smaller commercial structure.
Call Us Today (352) 429-7062 or Click To Schedule Online 24/7 Right From Our Website.