Selling a home in today's market requires a bit of marketing, some sweat and elbow grease, and a touch of luck. But even in a competitive selling market, it is possible to turn the sign in your front yard from "For Sale" to "Sold" so you can move on to your next residence.
First, look at your home as if you were a potential buyer. Drive up to the driveway or the front curb and park, carefully looking at the home as if for the first time. Make note of the beautiful aspects of your home, and also areas that could deter potential buyers. The outside of your home is the first image they will see, both in person, and while pre-shopping online.
One maintenance project to tackle that will really spruce up the exterior of your home is refurbishing the outside woodwork that has been weathered by the sun and rain. If you have a front porch, wooden window edgings or even a back deck, chances are these areas could benefit from new stain for a refreshed and clean look.
Home decks return about 70 percent of their original cost back to homeowners when a house is sold, according to Remodeling Magazine's annual Cost vs. Value Report, but that's only when the decks are kept in top shape. To remove moisture and sun damage and protect your exterior woodwork from further damage from moss, mold and rot, Flood wood care offers an entire wood care system from prepping materials such as  deck cleaners to stain. Before prepping your deck, consider if you need Wood Finish Remover to remove latex, oil, semi-transparent and solid stains, or if your deck is unstained, you may need Wood Brightener/Cleaner to bring the old and faded gray coloring back to a fresh new wood appearance. Finally, apply a Flood wood stain to your deck and woodwork to give it a beautiful look that will have home buyers and your neighbors impressed.
In addition to your exterior woodwork, also take a look at your siding and gutters. Vinyl and aluminum sidings can collect dirt and look dingy after a season or two. Use a power washer on the siding and gutters to wash away the grime and spider webs and bring some vibrancy back to the outside of your home. Also consider adding season-appropriate flowers, plants or landscaping or replacing gutter downspouts with decorative chains to give your home an artistic look.
Finally, take a close look at your exterior lights. Glass-enclosed lights can become filthy from all the elements, so take a quick moment to wipe them clean with glass cleaner. If your light fixtures are tarnished, or looking run down, purchase a can of spray paint in any complimentary color to the exterior of your home and freshen them up. It will make your lights appear new in no time at all.
These quick-fix projects will boost the look of your home both for prospective buyers arriving at your front door, and also in the photographs visible online. With this better exterior appearance, chances are you'll be able to sell your home much quicker.
How to Improve Your Home's Curb Appeal
American Home Services | Let this experienced Orlando Home Inspection company help keep you from buying The Money Pit. We'll alert you to any and all health or safety issues and maintenance needs of the home you're looking to buy.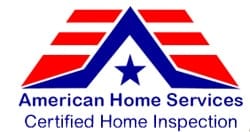 American Home Services will be your home buying or selling advocate!  We are committed to providing you with outstanding service. We're highly experienced and extremely thorough. If you're looking to buy or sell in the Orlando area, we can help!
We're here to accommodate ALL the needs of our clients during the process of purchasing a new home or smaller commercial structure.
Call Us Today (352) 429-7062 or Click To Schedule Online 24/7 Right From Our Website.