Upgrading Your Kitchen from "Blah" To "Bling" For Less
From cooking to entertaining, the kitchen – always the heart of the home – now takes center stage as the 21st century hub of the home. As families spend more time in their homes, today's "command central" kitchen needs to be multi-functional and high-definition with easy-to-maintain surfaces dedicated to cooking, working, Web surfing and blogging, paying bills and doing homework, as well as creating a comfortable environment to entertain with family and friends.
To design a kitchen that meets the multiple needs of today's modern family, including standing up to its daily wear and tear without breaking the bank, homeowners can transform their kitchens with a few tips and tricks from interior design experts and companies that have created more durable and affordable yet equally beautiful products.
Small steps can create better spaces
Begin redesigning your kitchen to address multi-functional needs with some smart planning, and consider remodeling in phases rather than all at once. Begin with the easiest area: replace aging countertops with materials that are beautiful yet durable and versatile. Counter space for food preparation can be optimized for laptops and other electronics while you keep an eye on dinner and the kids. Design at the appropriate height and allow space for your legs under the counter so that the same space can be converted to an ad-hoc desk when you aren't cooking.
Incorporate a distinct play and work area for kids to do homework or create a crafting or game area for school and art projects, and family activities that can be tucked into a corner when not in use. Include flat-panel screens in a back splash or a separate lounge area adjacent to the workspace to entertain family and friends.
Counter life's madness with beautiful surfaces
Making the most of the countertop requires the right material for aesthetics and functionality. While there are numerous options, today's laminate countertops feature beautiful designs that mirror granite and other natural stones at a fraction of the cost, and with scratch-resistant finishes that are not only easy to clean but also resist common stains like peanut butter, permanent marker and red wine. Because laminates are made from recycled content and are easy to install and maintain, they make an eco- and budget-friendly choice for consumers.
"Everyone loves the look of natural stones but they don't realize how much maintenance they can require, while, today's high-quality laminate mirrors that look and withstands daily wear and tear," says interior designer and HGTV's Design on a Dime host, Summer Baltzer. "I love the fact that there are now new countertop collections, like the Wilsonart HD line, that offer great design options that complement both traditional and modern spaces, but also offer great features like integrated sinks and decorative edges, to make it a simple one-stop remodeling project. Consumers can give a room new life just by replacing a countertop with laminate at significant savings compared to other materials."
Get inspired and create a space to live in high definition
Before embarking on a renovation project, talk with the family to determine what the ideal kitchen will look like. Read home improvement magazines, watch remodeling shows for inspiration, and ask experts for tips and tricks at your home improvement store. Look at online tools such as the visualizer on www.WilsonartHD.com to see how you can upgrade your kitchen from blah to bling for less.
How to update your kitchen on a budget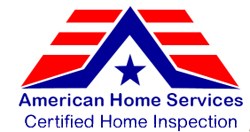 American Home Services | Let this experienced Orlando Home Inspection company help keep you from buying The Money Pit. We'll alert you to any and all health or safety issues and maintenance needs of the home you're looking to buy.
American Home Services will be your home buying or selling advocate!  We are committed to providing you with outstanding service. We're highly experienced and extremely thorough. If you're looking to buy or sell in the Orlando area, we can help!
We're here to accommodate ALL the needs of our clients during the process of purchasing a new home or smaller commercial structure.
Call Us Today (352) 429-7062 or Click To Schedule Online 24/7 Right From Our Website