Style And Sustainability Two Ways To Really Raise The Roof
While green is increasingly a factor in today's roofing choices, having the ability to choose from a wide variety of colors in sustainable roofing is also a point of great satisfaction for discerning homeowners.
One roofing manufacturer, InSpire Roofing, of The Tapco Group, takes the combination of style and sustainability to new heights, offering the widest range of slate colors in the industry, including Standard, Premium, Blended (in-tile blends), Mixes (multi-color palettes) and Cool Roofing colors that can help homeowners save hundreds of dollars in energy costs every year. Its newest sustainable solution is the Wintergreen InSpire Cool Roofing Mix; a factory-collated blend of the traditional Evergreen, Ash Grey and Granite slate colors. This roofing can help reduce peak cooling demand by up to 15 percent to create energy savings for homeowners.
InSpire Slate's traditional and cool color choices both feature enhanced sustainability with virtually zero maintenance, extreme durability, recyclability and a limited lifetime warranty. The tiles' UV-protected blend of virgin resins and natural limestone delivers Class A fire resistance, Class 4 impact resistance and a 110 MPH wind uplift rating – all with the artistic, detailed texture of tiles cast from real slate.
'InSpire gives you a handsome slate appearance without the cost and substantial weight, but adds consistencies with color, texture and toughness that you can't find in real slate,' says Jonathan Wierengo, vice president of marketing for The Tapco Group, maker of InSpire Roofing. 'The range of Traditional and Architectural color choices with InSpire allows it to fit a variety of styles, including log cabin or Mediterranean style, where most people wouldn't even think of installing a slate roof.'
Texas custom builder Sheldon Robinson likes to use multiple InSpire colors for his homes – he's used up to eight colors on one roof. 'When people pull up to see a home, it just presents a whole different look. When people see that roof, they're just – pardon the pun – inspired. It delivers more of an authentic slate look. We can lay out a pattern for a client and say 'here's the concept, here's what's interesting,' as opposed to a typical all-black or grey roof,' Robinson says.
Color and durability are also the hallmarks of InSpire Shake, which uses a proprietary color process producing subtle color variations for each of its three authentic shake tile choices – New Cedar, Cedar Brown and Weathered Grey. Locator tabs that prevent moisture intrusion combine with Class A fire resistance and a limited lifetime warranty to provide protection and peace of mind for homeowners who want beautiful shake roof style without the need for constant upkeep.
Raising the Roof in 1 day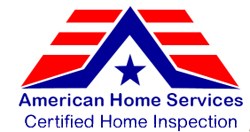 American Home Services | Let this experienced Orlando Home Inspection company help keep you from buying The Money Pit. We'll alert you to any and all health or safety issues and maintenance needs of the home you're looking to buy.
American Home Services will be your home buying or selling advocate!  We are committed to providing you with outstanding service. We're highly experienced and extremely thorough. If you're looking to buy or sell in the Orlando area, we can help!
We're here to accommodate ALL the needs of our clients during the process of purchasing a new home or smaller commercial structure.
Call Us Today (352) 429-7062 or Click To Schedule Online 24/7 Right From Our Website