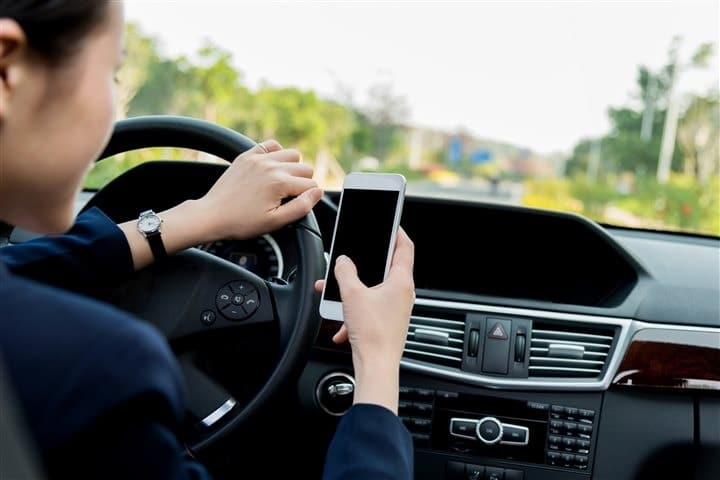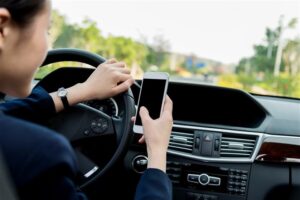 The pace of business never seems to stop, and thanks to the convenience of cell phones, many people work on the go, even while they're driving. Yet, cell phone use is one of the most common types of distracted driving, and it claims thousands of lives and causes thousands of more injuries every year.
More than a quarter of all car crashes involve cell phone use, both handsets and hands-free, the National Safety Council (NSC) reports. In 13 percent of fatal crashes, the drivers were using cell phones, the National Highway Traffic Safety Administration (NHTSA) says. The actual number of cell phone-related accidents is likely much higher since many states don't yet compile and report data on cell phone use following a crash.
Employers take up the issue
Recognizing the ethical and liability issues that arise when employees drive while distracted, employers across the country have begun implementing distracted driving policies. Typically, these policies prohibit employees from using cell phones while driving on company time.
In January 2017, the NSC reported that Cargill was the largest privately held company to prohibit the use of mobile devices, including hands-free technology, while an employee is driving on behalf of the company. The ban also covers work-related calls while commuting to and from work, even if employees are driving their own vehicles.
"There are time and place for doing business, and it's not while you're driving," says Melanie Burke, director of health and safety at Cargill, a Minnesota-based privately held company with 150,000 employees around the world.
Even Cargill's Chairman and CEO David MacLennan is subject to the ban. In announcing the policy to employees in late 2016, MacLennan noted he was 138 days into cell-phone free motoring. "It's been liberating," he told employees.
NSC data shows about 20 percent of Fortune 500 companies have instituted cell phone bans, and of those, just 1 percent believe the ban affected productivity.
Replace risk, keep productivity
Taking care of business doesn't mean you have to risk a crash. Here are six ways to keep up with the pace of business without using your cell phone in the car:
* Use an automated response app to let callers know you're driving and can't take their call at the moment. These free apps allow you to personalize the response and set your phone to automatically reply with a text message to incoming calls or texts.
* If you're driving a vehicle outfitted with communication technology, use its "do not disturb" feature to unplug from calls and texts while behind the wheel.
* Use shared calendars to block off times when you'll be on the road and unable to answer a call. The calendar item will help alert coworkers and anyone else connected to your calendar when you'll be out of touch and when they might be able to reach you again.
* Remove temptation. A study by AT&T found 62 percent of drivers keep their phones within reach in the car. Put yours away where you can't see or reach it. You can place it in your purse, briefcase or messenger bag, and place the bag in the back seat. Further, reduce distraction and temptation by turning your device off before stowing it.
* If you absolutely must take a call while on the road, pull over in a safe location. If a call comes in while you're driving, allow it to go to voicemail until you're safely pulled over, then return the call.
* Be aware of other dangerously distracting behaviors, such as putting on makeup, tying a necktie or eating while driving. Do all your dressing and personal grooming before you leave home, and if you must snack while driving, choose food that is easy to manage, like a granola bar (unwrap it when you're stopped), rather than something messy like a burger with all the fixings.
"Before we had cell phones, if you had to take a business call while on the road, you would pull over and find a payphone," says Burke. "Productivity was fine and business got done. When it comes to time behind the wheel, safety is everyone's most important job." – (BPT)
How to Avoid Distracted Driving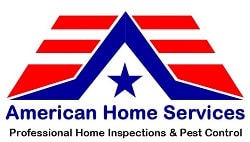 American Home Services has been providing Home Inspection Services,Residential Inspection, Certified Move In Ready Homes, Pre-Owned Inspection, New Construction Inspection, 4 Point Insurance Inspection, Chinese Drywall Inspection, Pest Control,Termite Inspection, Thermal Inspection, Mold Inspection and Wind Mitigation  Inspection in the following areas of Lake County, Marion County, Orange County, Osceola County, Polk County, Seminole County, Sumter County, and Volusia County and surrounding area.
Call Us Today (352) 429-7062 or Click To Schedule Online 24/7 Right From Our Website