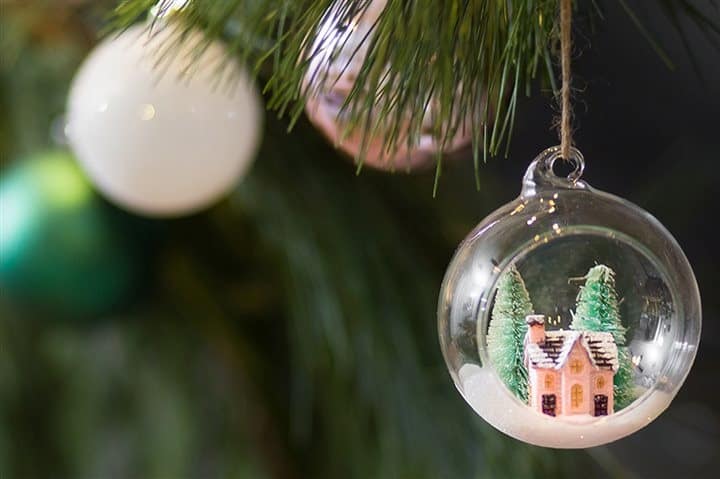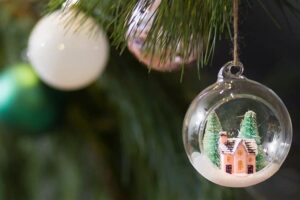 Buying Your First Home? Follow This Great New Year's Plan
So buying a new home tops your list of New Year's resolutions. As you picture the big moment – the one where you pull up to your dream home in your moving truck, sprint up and unlock your front door – you probably understand there's something you need to do first. You need to get your finances in shape.
Just like those who make resolutions to run a marathon, making this big investment starts with a plan. Runners know that if they run a certain distance each day, it gets them closer to accomplishing their goal.
"The same is true, in many ways, when it comes to buying a home," says Eric Hamilton, president of Vanderbilt Mortgage and Finance. "Before taking on a loan, many home buyers find they need to build their 'financial muscles' and establish 'healthy' money habits."
By following a few tips to reach financial fitness goals, you too can achieve the goal of homeownership.
Do those daily sprints
People who reach their fitness goals begin with a look at their current habits and then make a plan to replace them with better ones. The same is true for homebuyers. First, look at the spending choices you've been making, and review three to six months' worth of bank statements. Consider what is necessary and what needs to cut back. The goal is to trim the fat in your budget so you can use the extra money to reduce your debt and increase your savings.
Crunch your debt
Take a look at your debts and consider the monthly payments you make. Are there any debts standing in the way of making a house payment affordable? Those are the ones you want to knock out with an accelerated payment plan, using the money you freed up by cutting back on unnecessary expenses. Try focusing on one debt at a time, paying close attention to the ones with the highest interest rates to pay off first.
Beef up your credit score
The good habits you exercise today will make all the difference in your interest rate later. Put in the extra work to raise your credit score. Your credit score pulls together many details from your past and current debts as well as other financial factors and helps lenders determine your creditworthiness. Making the effort to raise your score is worthwhile because shaving off even one-quarter of a percentage point from a mortgage loan can potentially save you thousands of dollars in interest over the life of a 30-year mortgage. A credit score factors your history of on-time payments, the amount you owe on your debts, the type of credit you have, the age of that debt and any recently opened new credit lines as well as other factors. You may be able to improve your score and get the lowest possible interest rate on a home loan if you follow these "reps" every month: pay all your bills on time, don't close old credit card accounts and don't open new lines of credit.
Increase your intake of savings
Even when paying down debt, it's still a good idea to start a small savings plan so you have some cash to fall back on if, say, you need to go to the doctor or get new tires for your car. Start by opening a savings account and set up automatic transfers each month. Even with $50 a month, you'll have $600 in one year, which could bail you out of a number of small emergencies. Eventually, once your debts are paid off, you can divert those payments right into savings, which also can build your down payment for that new dream home
Prepare for the big event
All these steps lead to one main event: buying a home. Once you meet those smaller goals – following a budget, eliminating debt, raising your credit score, and saving for your down payment – you're ready for the final push toward home ownership.
First, figure out how much home you can afford: look at home prices in your area, use an online loan calculator to estimate your payments, and go through your budget. Then gather up the financial documents you'll need, including proof of employment, bank statements and tax statements. Finally, choose a lender that is right for you. Vanderbilt Mortgage and Finance, Inc. has many programs that can fit many kinds of buyers. Perhaps you're getting your first mortgage, have perfect credit, and in some cases, less-than-perfect credit. All loan programs are subject to credit approval and restrictions apply. Contact Vanderbilt for details. If you are interested in learning more about Vanderbilt, visit, https://www.vmfhomeloan.com. Vanderbilt is a Berkshire Hathaway national housing lender that has been in business for more than 40 years and has helped families just like yours find the right financing program.
"Following these habits can be challenging from a motivation standpoint," Hamilton says. "It takes patience, but once you've followed the steps to get financially healthy, it is a very rewarding experience."
Vanderbilt Mortgage and Finance, Inc., 500 Alcoa Trail, Maryville, TN 37804, 865-380-3000, NMLS #1561, ( https://www.nmlsconsumeraccess.org/), AZ Lic. #BK-0902616, Loans made or arranged pursuant to a California Finance Lenders Law license, GA Residential Mortgage (Lic. #6911), Illinois Residential Mortgage Licensee, Licensed by the NH Banking Department, MT Lic. #1561, Licensed by PA Dept. of Banking. – (BPT)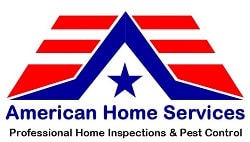 American Home Services has been providing Home Inspection Services,Residential Inspection, Certified Move In Ready Homes, Pre-Owned Inspection, New Construction Inspection, 4 Point Insurance Inspection, Chinese Drywall Inspection, Pest Control,Termite Inspection, Thermal Inspection, Mold Inspection and Wind Mitigation  Inspection in the following areas of Lake County, Marion County, Orange County, Osceola County, Polk County, Seminole County, Sumter County, and Volusia County and surrounding area.
Call Us Today (352) 429-7062 or Click To Schedule Online 24/7 Right From Our Website