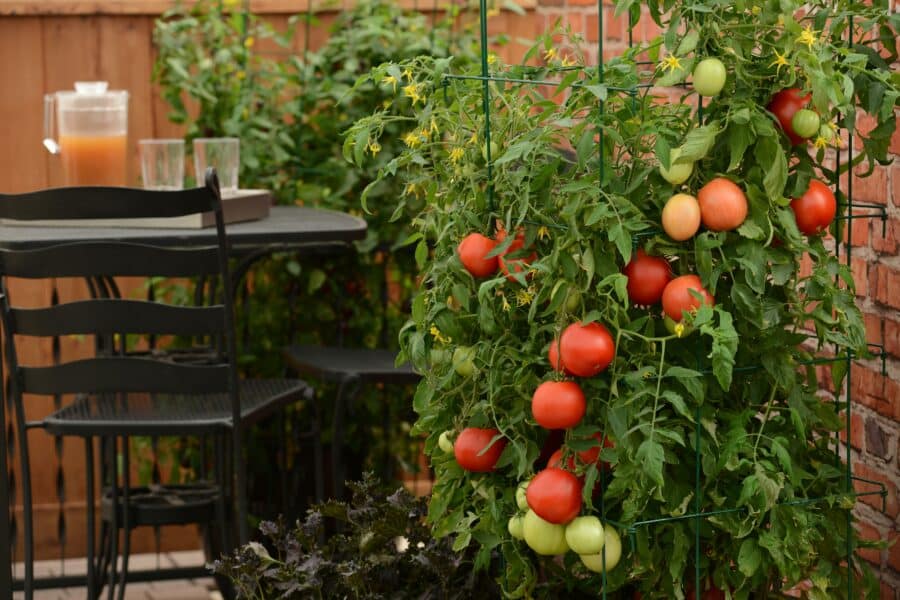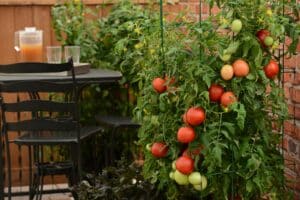 Check out this year's top 3 trends in vegetable gardening
Whether you go to a restaurant or stay home and dine in, you want what you eat to be fresh and full of flavor. This movement toward tasty, locally grown food is illustrated by the rise in farmers markets, food subscription boxes, and a renewed joy in growing vegetables at home. As the spring gardening season gets underway, here are three of the top trends you can take advantage of in your own vegetable garden that can help you reach a new foodie level in 2017.
Trend number 1: Garden size doesn't matter
You don't need massive outdoor space to enjoy the benefits of growing your own food. In fact, today's garden veggies make it possible to achieve that fresh-from-the-garden taste even if you only have a small sunny patch or balcony. With Take 2 Tomato Combos from Burpee you combine a delicious slicer tomato with a sweet cherry in one container. They ripen at the same time for a steady supply of great-tasting tomatoes, like BushSteak and Baby Boomer. Next to your hardworking container, plant complementary herbs, peppers or lettuces, which also grow well in smaller spaces.
Trend number 2: Explore fresh, unique tastes
Unleash your inner gourmet by selecting vegetables for your garden that create a unique flavor story or experience. Cupcake Summer Squash offers a new twist on a familiar favorite. Its edible zucchini-like skin is shaped perfectly for savory stuffing. The presentation is sure to impress dinner guests, while it's petite enough to enjoy solo. Continue to experiment and be on the lookout for other unique vegetables and herbs with color, texture and global flavor. Your garden can be a culinary adventure.
Trend number 3: Grow something amazing
We're all a bit of a showoff when it comes to growing vegetables. The satisfaction of success is even sweeter when you can impress your friends and neighbors – either over the garden wall or on social media. So why not grow the biggest, the earliest or the best? SteakHouse is one of the world's largest beefsteaks. This tomato routinely tips the scale at three pounds or more. Loaded with tomato flavor and fragrance, it will get them saying, "Wow!" and get you excited for dinnertime. Up your social currency with other amazing selections like the season's first tomato, the best herbs for recipes all season, high-yielding peppers and more.
Like many other aspects of your life, the 2017 trends in vegetable gardening are all about maximizing your time, space and abilities to create an experience that's uniquely yours. Use these ideas in your garden as your next step to fresh and flavorful food.
Visit BurpeeHomeGardens.com to start your shopping list of Foodie Fresh, Space Savers, and Amazing Veggies vegetables and herbs. Get timely garden tips and recipes from Burpee experts in their weekly blog. -(BPT)
When you or someone you know needs the services of a quality home inspection company, we would truly appreciate you thinking of us. You can schedule right from our website or call our office. Thank You.