From self-driving cars to Snapchat, digital technology continues to transform almost every aspect of our lives. While these big-ticket smart items make the headlines, many homeowners are more interested in how smart technology can be used to increase their level of home security.
Today, advanced image sensors, indoor video cameras and DIY security hubs allow the average homeowner to install security systems that are directly linked to the police. Homeowners can also lock doors and check cameras from their phones, regardless of their location.
"No matter how advanced your security system, your home is only protected as much as your weakest link," says Randy Johnson, a professional locksmith with Lock-Tech in Orange County, California. "Far too often, it's the weak door lock on the door that thieves use as their entry way into a home."
A rising danger
Recently, Good Morning America reported on the increase in the use of bump keys to break into homes.
Bump keys can be purchased online and fit into just about any door lock. A burglar needs only to hit the head of the inserted key with a hammer or a blunt object. This causes the pins in the lock to jump, allowing anyone to unlock the door and easily enter your home.
Because this entry method is not easily noticeable, many people don't even know their home was broken into.
Studies conducted by the U.S. Department of Justice found that household break-in rates regularly increase during the summer. Those findings are confirmed by F.B.I. data that show all criminal activity increases roughly 10 percent during the summer months.
These factors have led security experts to remind the public that not all door locks are the same and homeowners need to invest in bump-proof door locks.
Bump-proof locks
As summer crime spikes, the importance of having the right kind of door lock on your home cannot be overstated. Kwikset SmartKey locks are built with a patented BumpGuard technology that prevents would-be burglars from breaking into your house with a bump key.
Available in door knobs, door locks, smart locks, handlesets and more, there's a Kwikset door lock with SmartKey security to fit virtually every door.
While there is no shortage of smart security options for your home, the Kwikset door locks specifically respond to a very real threat. This technology will be welcome news for moms and dads looking for the best way to protect their family and keep their valuables secure. – (BPT)
How to Pick a Lock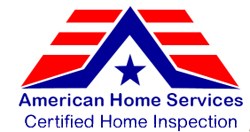 American Home Services | Let this experienced Orlando Home Inspection company help keep you from buying The Money Pit. We'll alert you to any and all health or safety issues and maintenance needs of the home you're looking to buy.
American Home Services will be your home buying or selling advocate!  We are committed to providing you with outstanding service. We're highly experienced and extremely thorough. If you're looking to buy or sell in the Orlando area, we can help!
We're here to accommodate ALL the needs of our clients during the process of purchasing a new home or smaller commercial structure.
Call Us Today (352) 429-7062 or Click To Schedule Online 24/7 Right From Our Website.