You're only as old as you feel, which is great news for today's baby boomers, as 61 percent report they feel younger than their true age. But despite feeling great, the reality is that adults may need to make minor changes to their homes and lifestyles to ensure they can continue to enjoy safe, healthy and independent lives.
If you are part of this demographic, you 're likely thinking, "Not me. Not yet. " But did you know that one in three older Americans falls every year, according to the Center for Disease Control and Prevention? Falls are the leading cause of both fatal and nonfatal injuries for people aged 65 and older.
Don't worry– protecting yourself from falls does not mean using a walker or wearing an alert siren. Try these simple tips to protect yourself from becoming a fall statistic, while improving your home and lifestyle.
Fall-Prevention Strategies Boomers Can Fall In Love With
It's no wonder that 50-years-plus is the fastest growing segment of the fitness population. In addition to maintaining a healthy weight, regular exercise improves your leg strength and balance– both of which are important in reducing falls.
Experts at the National Institute of Health recommend that seniors enjoy a combination of four types of exercises: endurance, such as walking, cycling or swimming; flexibility, which includes stretching before and after endurance workouts; balance, such as walking on a line or stepping over small objects, and strength, which is using resistance or weights to target core muscles.
According to the Home Safety Council, more falls occur in the bathroom than any other room in the home. But don't fear, adding safety to your bathroom can add exquisite styling as well.
Grab bars are the most common bath safety product installed, and brands such as Moen Home Care offer stylish Designer Grab Bars with Accessories, which combine the safety benefits of a grab bar with common bath essentials. Options include a towel bar, a paper holder, a straight shelf and a corner shelf, making each item functional and fashionable. Plus, each is available in popular finishes such as Chrome, Brushed Nickel and Old World Bronze, to coordinate with the rest of your bath.
Next, add style and peace of mind in the shower by adding a Fold-Down Shower Seat. Unlike traditional bath seats that can be intrusive, this wall-mount design from Moen Home Care folds down for a comfortable and secure shower seat to avoid slips and falls– yet folds up for a thin, compact profile when not in use. Plus, the teak wood and stylish metal trim will accentuate the look of even the most upscale shower. For more information about Moen Home Care products, visit www.moen.com/homecare.
For the final step to your safety-upgraded bathroom, increase the amount of lighting. Researchers have found that by the time a person is 60 years old, he or she needs up to 15 times more light than when that person was 10 years old. Add higher-wattage bulbs or even additional lamps to the room for improved illumination.
Since boomers buy 77 percent of all prescription drugs sold, chances are that you take more than one medication daily. However, these remedies may have been prescribed by different doctors– and could unknowingly cause side effects such as dizziness or drowsiness, which can increase the risk of falls. Speak with your physician to ensure that your medications will not interact with other drugs. Programmed pill boxes are also a great idea to keep your prescriptions organized and help you remember what to take and when.
You are what you eat … which is why a healthy diet is very important to older adults. In fact, healthy eating can reduce the risk for many conditions, including anemia, confusion, hip fractures, hypotension and wounds. Experts note that older adults generally require fewer calories in their diet than other age groups– but need more nutrition.
Especially important to reduce falls is to increase foods that are high in calcium and vitamin D, such as milk and dairy, which help keep bones strong. Maintaining a healthy weight through proper eating is also essential, as added weight can cause instability, leading to falls.
With these few simple updates to your home and lifestyle, you 'll soon feel better about yourself and your home– and can enjoy the peace of mind knowing that you 're doing the best to reduce the risk of becoming a fall statistic.
Fall Prevention Strategies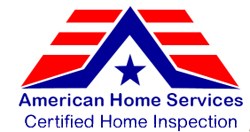 American Home Services | Let this experienced Orlando Home Inspection company help keep you from buying The Money Pit. We'll alert you to any and all health or safety issues and maintenance needs of the home you're looking to buy.
American Home Services will be your home buying or selling advocate!  We are committed to providing you with outstanding service. We're highly experienced and extremely thorough. If you're looking to buy or sell in the Orlando area, we can help!
We're here to accommodate ALL the needs of our clients during the process of purchasing a new home or smaller commercial structure.
Call Us Today (352) 429-7062 or Click To Schedule Online 24/7 Right From Our Website.