If you are in the process of buying or selling a house, you will surely need to schedule a home inspection. These inspections are performed by professionals who know how to spot problems with foundations, heating and cooling systems, and much more. They are done to protect buyers, but in some cases, inspectors may uncover problems that sellers were totally unaware of and might be happy to learn.
How Much Do Home Inspections Cost?
While there is not one set cost for hoe inspections, it is possible to publish some estimates. For example, Angie's List is a popular site for local services. Average home inspection costs are a little under $500. They may range from less than $400 to over $500 for typical houses. In some cases, service providers offer discounts to Angie's List members, and that was not taken into account in these figures.
You can expect home inspections for modest and average homes to cost less. Inspections for very high-value homes may be more expensive, but people who buy luxury homes are a lot pickier too. Also, the most expensive homes may have features that regular home inspectors are not familiar with, so you may want to invest in an inspector who specializes in luxury houses instead of just finding somebody in the Yellow Pages.
What Do Home Inspection Services Do?
There is not one standard home inspection services that applies everywhere. Typically, the inspector will do a non-invasive check of a home. Inspections should include critical parts of a hoe like the hot water heater, heater, air conditioner, general plumbing and sewers, and the roof and foundation. If you have particular concerns about a home that you want to buy, you can ask the inspector if he or she can include it in the inspection.
If the inspector identifies an issue, you might ask the seller to repair it. If so, the inspector might come back to verify that the work was completed. In other cases, a receipt from a legitimate repair company may serve as enough proof.

In some cases, the seller may not be willing to make a repair, but he might offer to shave some money off of asking price of the home. Depending upon the nature of the repairs, the lender might allow this. In other cases, the lender will want to be sure that their investment is protected by having the repairs made before they will release funds for a loan.
Home Inspections Protect Both Buyers And Sellers
Either way, the buyer will benefit from learning about any problems with the home before the sale gets closed. The seller will also enjoy peace of mind because he knows that he will not get accused of trying to hide any problems with a house.
While some sellers might be dishonest, most genuinely want to offer a fair deal. For example, an owner might not be aware of roof damage because the roof hasn't started leaking yet. You can always negotiate who pays the cost of the home inspection too.
How Much Does a Home Inspection Cost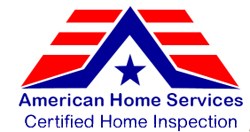 American Home Services | Let this experienced Orlando Home Inspection company help keep you from buying The Money Pit. We'll alert you to any and all health or safety issues and maintenance needs of the home you're looking to buy.
American Home Services will be your home buying or selling advocate!  We are committed to providing you with outstanding service. We're highly experienced and extremely thorough. If you're looking to buy or sell in the Orlando area, we can help!
We're here to accommodate ALL the needs of our clients during the process of purchasing a new home or smaller commercial structure.
Call Us Today (352) 429-7062 or Click To Schedule Online 24/7 Right From Our Website.