It's easy to instantly trim your energy consumption and boost the eco-friendliness of your home. The key to easy energy savings is lighting. Though for many homeowners and renters, knowing how and what to do to improve their home's lighting energy efficiency can be confusing.
Eight Ways To Improve Your Home's Energy Efficiency Through Lighting
Replace incandescent bulbs with compact fluorescents (CFLs).
To make an immediate impact on your energy consumption – and your utility bill – swap out your most-used incandescent bulbs with CFLs. "It's the easiest way to start improving your energy efficiency,  says Joe Rey-Barreau, education consultant for the ALA and an associate professor at the University of Kentucky's School of Interior Design. If you have not used any residential CFLs in your home, you might be surprised at their range and versatility. The newest CFLs do not flicker like those of old, and they have much better color quality than even just a few years ago. A close look at the color temperature listed on the bulb package label can help you get the right product. "What happens is that people buy a color temperature that's too cool, and they absolutely hate it, says Rey-Barreau. Instead, choose a bulb that's labeled "residential color, warm or soft white."
Replace dimmable incandescent bulbs with dimmable CFLs.
As the color range of CFLs has improved, so has their ability to be dimmed, says Rey-Barreau and dimmable bulbs are a proven way to decrease energy use. However, while the technology has come a long way, CFLs still do not have the dimming range of incandescent.  At about 20 to 30 percent, the CFL will shut off," says Rey-Barreau.
Buy name brands.
It is frustrating to invest in a longer-lasting bulb only to have it burn out quickly. To avoid that, buy recognizable brands for improved quality and color.
Revamp outdoor fixtures.
Your outdoor lighting fixture may be beautiful, but it may be an energy guzzler, too. Start outside as you slowly replace fixtures with more energy efficient versions. Look for those that use either CFLs or light-emitting diodes (LEDs), or those that activate using a motion sensor or photocell.
Buy Energy Star-qualified fixtures and bulbs.
Energy Star is a U.S. Department of Energy certification most recognized on appliances – though also used on lighting fixtures and bulbs. "Any time someone buys a product that has the Energy Star label, they'll know it has both efficiency and quality verified," says Rey-Barreau.
Retrofit recessed lighting with LED fixtures.
Recessed fixtures can be easily replaced with super energy-efficient LED versions – without any messy construction. "You just take off part of the existing fixture, and the replacement fixture fits into the old housing,  says Rey-Barreau. "LED fixtures have a high initial cost, but the fixture will last literally the lifetime of the project."
Replace your under-cabinet lighting.
With long life and super high efficiency, some LED lighting also offers fairly easy installation, including pucks and strips used as under-cabinet lighting. As an added bonus, LED lights will not give off the undesirable heat of incandescent.
Be realistic in your expectations.
While upgrading some or all of your lighting is a good way to improve your energy efficiency, it is not a one-stop solution. "One of the things sometimes misunderstood is that people assume if they replace all of their incandescent lighting with energy-efficient versions they are going to save this huge amount on their electricity," says Rey-Barreau. They will save, of course, but since lighting only accounts for about 10 percent of all electricity consumption, the amount saved will be relative to that. The most savings comes over the long term with continued lower utility bills and fewer burned-out bulbs.
Visit your local ALA-member retail showroom to see the newest products and to talk to an expert about how to improve the energy efficiency of your lighting. To find your closest ALA-member lighting showroom, visit www.americanlightingassoc.com.
How to Make A House Energy Efficient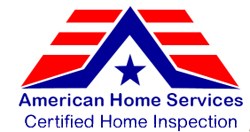 American Home Services | Let this experienced Orlando Home Inspection company help keep you from buying The Money Pit. We'll alert you to any and all health or safety issues and maintenance needs of the home you're looking to buy.
American Home Services will be your home buying or selling advocate!  We are committed to providing you with outstanding service. We're highly experienced and extremely thorough. If you're looking to buy or sell in the Orlando area, we can help!
We're here to accommodate ALL the needs of our clients during the process of purchasing a new home or smaller commercial structure.
Call Us Today (352) 429-7062 or Click To Schedule Online 24/7 Right From Our Website.