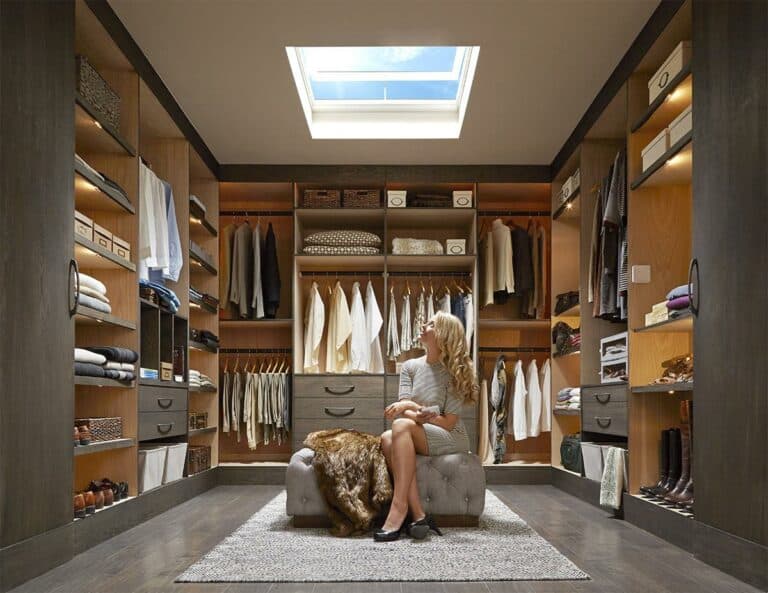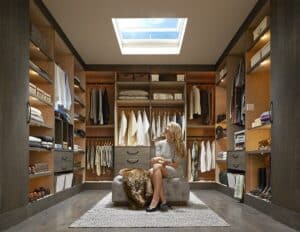 (BPT) – Party balloons, elastic waistbands and the universe – for some things, expansion is easy. When your home is too small, however, it's not always possible to expand it.
Whether you live in a suburban townhouse, an urban condo or a big, modern single-family home on a tiny lot, chances are good expanding just isn't in the cards for your home. Many Americans are in the same situation, and they're seeking creative ways to maximize the utility of the space they have.
Here are some ideas for improving the functionality and appearance of your space without adding a single (and costly) square foot to your home's footprint:
Make it look and feel bigger
A space that's crowded with stuff, filled with large furniture and decorated in dark hues will feel tight and oppressive no matter how big the room is. Decluttering, lightening up your decor and right-sizing furniture are three of the easiest ways to make your home feel bigger and work better. Replace dark drapes and carpets with lighter colors, paint the walls in pale neutral hues, and ditch the sectional that dominates three walls of your small living room.
Next, look up. Natural light can help a space feel bigger and brighter, and modern skylights, like those from Velux America, make it easy to bring natural light into virtually any room.
A before/after video of a Charlotte, North Carolina home illustrates the dramatic difference simply adding skylights can make. Visit https://vimeo.com/176301240 to view the video.
There are also a number of traditional skylight solutions, including light wells from attics to ceilings below, for spaces without direct roof access.
Skylights are also great sources of natural light in rooms where privacy is important, such as the master bathroom. What's more, Energy Star-qualified, solar-powered, fresh-air skylights provide natural light and passive ventilation without requiring you to give up any precious wall space.
Add solar-powered blinds in designer colors and patterns to solar skylights, and you can control the amount of light entering a room with the programmable touchpad remote control. Even more – homeowners can receive a 30 percent federal tax credit on solar skylights, blinds and installation costs.
For rooms without direct roof access, another option could be Sun Tunnel tubular skylights that funnel natural light from the roofline into spaces below. These models also have optional light kits that make them functional 24/7. Visit www.whyskylights.com to learn more.
Finally, it may be possible to remove a non-load-bearing wall between rooms to create a more open space. For example, if your kitchen is partitioned off from the family room, removing the wall between the spaces – or even half of it – can make both feel bigger. Have an unused bedroom adjacent to your master bedroom? Removing the wall between the rooms can give you an impressive master suite.
Reclaim unused space
Virtually every home has some space in it that's not being used. Finishing a basement or attic can be a cost-effective way to increase your home's living space without adding to its footprint. Basement finishing systems make it easier and faster than ever to create a comfortable and attractive space below ground, while finishing an attic may be as simple as adding insulation, sheet rock and kylights or roof windows.
Another option might be to increase your entertainment space by converting a patio or deck into a sun room. Gaining that space as living area can allow you to reconfigure other areas inside your home for greater utility. For example, a finished, enclosed patio can function as your family room, allowing you to use all or part of the old family room to expand your kitchen and add a powder room.
Use existing space wisely
Finally, use the space you do have more efficiently by designing rooms that multi-task – such as a home office/guest bedroom combination or guest room with the closet converted into a work space. If you're like most Americans, you store stuff in the garage. Adding organized storage such as shelves and cabinets can help optimize the space and maximize the amount you can store there.
Achieving a more expansive feeling in your home doesn't have to require an expansion. Instead of building an addition, add some smart decorating and design ideas. You'll end up with a home that looks bigger, feels more open and works better for your lifestyle. – (BPT)
How to Make a Small Bedroom Look Bigger
American Home Services | Let this experienced Orlando Home Inspection company help keep you from buying The Money Pit. We'll alert you to any and all health or safety issues and maintenance needs of the home you're looking to buy.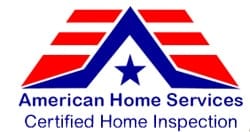 American Home Services will be your home buying or selling advocate!  We are committed to providing you with outstanding service. We're highly experienced and extremely thorough. If you're looking to buy or sell in the Orlando area, we can help!
We're here to accommodate ALL the needs of our clients during the process of purchasing a new home or smaller commercial structure.
Call Us Today (352) 429-7062 or Click To Schedule Online 24/7 Right From Our Website