Indoor radon gas is the second-leading cause of lung cancer in the United States and breathing it over prolonged periods can present a significant health risk to families all over the country with an estimated 21,000 annual radon-related lung cancer deaths,
Radon is a radioactive gas that has been found in homes all over the United States. It comes from the natural breakdown of uranium and typically moves up through the ground to the air above and into your home through cracks and other holes in the foundation.
Any home can have a radon problem. This means new and old homes, well-sealed and drafty homes, and homes with or without basements. In fact, you and your family are most likely to get your greatest radiation exposure at home. That is where you spend most of your time.
Testing is the only way to know if you and your family are at risk from radon.
It is important to check radon levels in an empty room too. Under distinctive working conditions, may reach a steady state by minor fluctuations about 12hours after the house is not in use. Vacant rooms may involve factors that may drive radon levels below or above the expected. If a temporal radon test is to take place out the house, one should close. It is recommended that home's cooling and heating systems should operate normally for the season.
According to EPA, all homes in U.S should have a test for radon in point of sale. It should include all areas irrespective of radon zones or not. The potential buyer should request for radon test during the real estate transaction for the overall home inspection. It should be a separate service from real estate transaction, but it is necessary as per regulation from the EPA. If radon test is greater than 4pCi/L, the potential buyer should assign the seller to have a mitigation system installed to bring down the heights of radon below 4pCi/L.
Do not rely on radon test results taken in other homes in the neighborhood to estimate the radon level in your home. Homes which are next to each other can have different radon levels. Testing is the only way to find out what your home's radon level is.
If Your Home Has Not Yet Been Tested for Radon…
Have a test taken as soon as possible. The radon test result is important information about your home's radon level. Some states require radon measurement testers to follow a specific testing protocol. Protect yourself by hiring a qualified individual or company to test your home today.
It is, therefore, crucial to doing a radon test in every home regularly.
The Facts About Radon Gas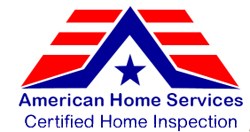 American Home Services | Let this experienced Orlando Home Inspection company help keep you from buying The Money Pit. We'll alert you to any and all health or safety issues and maintenance needs of the home you're looking to buy.
American Home Services will be your home buying or selling advocate!  We are committed to providing you with outstanding service. We're highly experienced and extremely thorough. If you're looking to buy or sell in the Orlando area, we can help!
We're here to accommodate ALL the needs of our clients during the process of purchasing a new home or smaller commercial structure.
Call Us Today (352) 429-7062 or Click To Schedule Online 24/7 Right From Our Website.