If April showers bring May flowers, what do cold winter's bring? Perhaps it's an excuse to curl up with your favorite magazines and imagine the kitchen makeover of your dreams. When the cold winter months keep you indoors, use the time to take care of things that will make your remodeling plans much easier to tackle in the spring.
Determine the scope of your project:
Do you need just a few coats of paint or a whole new kitchen? Take this time to evaluate what you want to accomplish. If you need to work with a designer or contractor, now is the time to do your research and engage professional help to plan. Look to online resources like the National Association of the Remodeling Industry and Houzz or ask friends and family for recommendations. Meet with a few prospects and see whose work and costs fit your needs. You should also determine your budget and use that to guide the rest of your planning decisions.
Look for trends that last:
Once you have a good sense for what your project will involve, have fun dreaming up all the details. Are you looking to make a bold statement or create a timeless look? No matter how large or small your project, there are many current trends that can make a big impact in your home, yet will stand the test of time. In the kitchen, white cabinetry has had a resurgence of popularity and can create a classic look or serve as the perfect complement to colorful statement pieces that can be easily swapped out as trends change. For example, Merillat Cabinetry's new Cotton finish creates a clean and bright look that can transition with you as your tastes evolve.
Throughout the home, universal design is also becoming an increasingly important trend to consider. Planning your remodel so the space is comfortable to use for all ages and abilities will not only ensure your long-term enjoyment of the space, but can also help with resale value down the road. "As more and more homeowners are looking to age in place, they're demanding designs that accommodate their changing needs without compromising on style," says Sarah Reep, Merillat Cabinetry's design lead.
Clean house:
When you're ready to get started on your remodel, you won't want to worry about cleaning. Take time now to look at everything stored in your kitchen and pantry and determine what stays and what can go. It'll make prepping for renovation projects that much easier. How old are those spices? What about that stack of lids with no container to match? Have lots of totes and bags hanging around? Donate the ones you don't use and organize the rest. If you have kitchen items you can't part with but you rarely use, pack them up now and store them until the remodel is complete. You'll want as much free space to keep things out of the way during your remodel as possible.
If you take time now to get prepared for your kitchen remodel, you'll thank yourself in a few months when the kitchen of your dreams is coming to life.
Spring Home Makeover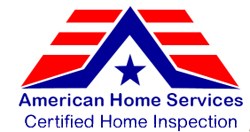 American Home Services | Let this experienced Orlando Home Inspection company help keep you from buying The Money Pit. We'll alert you to any and all health or safety issues and maintenance needs of the home you're looking to buy.
American Home Services will be your home buying or selling advocate!  We are committed to providing you with outstanding service. We're highly experienced and extremely thorough. If you're looking to buy or sell in the Orlando area, we can help!
We're here to accommodate ALL the needs of our clients during the process of purchasing a new home or smaller commercial structure.
Call Us Today (352) 429-7062 or Click To Schedule Online 24/7 Right From Our Website