Orlando Home Inspection gives 4 Home Design Tips on How To Transform Small Space
During the 1950s, the average-sized American home was just around 1,700 square feet. Fast forward to today, and the average size has increased to about 2,600 square feet, according to the U.S. Census Bureau. While many Americans think the bigger the better, there is a growing trend of homeowners around the country opting to downsize to tiny homes, condominiums, apartments or just smaller single-family homes.
Deciding to scale down is driven by many reasons – the quest for less maintenance, parents recently becoming empty nesters, an increase in the cost of living or simply looking to live a greener lifestyle. However, having less square footage doesn't need to mean skimping on style or function.
If you are planning on downsizing, here are four tips for thoughtful small space home design from Orlando Home Inspector.
Thick durable material that can handle double duty.
As people continue to downsize, it is important to maximize space by having rooms work double duty. If your home isn't large enough to accommodate an eating area and an office, have your kitchen island work as both.
To keep up with daily wear, such as sliding pots and pans, plates, spills and more, look to a high-performance countertop such as Neolith. This material is scratch, heat, and stain-resistant. It's also non-porous and hygienic, so there's no need to worry about cross-contamination on office papers by day and food by night.
Less is more.
According to popular belief, it is better to fill a space with several small pieces of furniture. However, design savvy professionals and homeowners are turning this idea on its head by using fewer, yet larger pieces to furnish living rooms, bedrooms and dining rooms. By doing so, this creates an optical illusion of space and adds a designer's touch.
Make a statement.
When designing a small space like a bathroom, thoughtfully selected wall colors can make a huge difference. To really make a statement, think beyond painting with unexpected textures, designs, and materials. This decor is an accurate interpretation of Lebanese-inspired cedar that adds visual interest. It is much easier to maintain than its natural counterpart.
Finish off the look with oversized art, large mirrors to bounce light around the room. A floating sink, toilet, and open shower to pack a punch in a small space.
Bring only what you love.
It may seem obvious, but when moving or scaling back on your next home, be sure to take an inventory of everything you own. Only bring items that make you happy. Without the extra storage space, larger homes afford, downsizing is a great opportunity to really ask yourself, "Do I love this and do I need it?" When you have only the possessions you love surrounding you in your new space, it will automatically feel bigger.
To start your small space project, experiment with different styles and colors through online design tools, like the visualizer on www.neolith.com. While smaller rooms demand creative thinking and individuality, quality design is well within reach.
---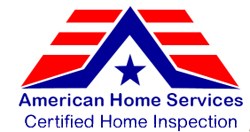 American Home Services has been providing Home Inspection Services,Residential Inspection, Certified Move In Ready Homes, Pre-Owned Inspection, New Construction Inspection, 4 Point Insurance Inspection, Chinese Drywall Inspection, Radon Testing, Pest Control,Termite Inspection, Thermal Inspection, Mold Inspection and Wind Mitigation  Inspection in the following areas of Lake County, Marion County, Orange County, Osceola County, Polk County, Seminole County, Sumter County, and Volusia County and surrounding area.
Call Us Today (352) 429-7062 or Click To Schedule Online 24/7 Right From Our Website.