Home Inspector Orlando tips about New ways renters are becoming homeowners
The world that millennials have grown up in is a lot different than the world the Gen Xers and Baby Boomers knew. The digital revolution, widespread use of smartphones and adoption of disruptive technologies. Ridesharing and vacation rental apps are just a few of the factors that have altered the social landscape.
Unfortunately, rising student debt, rising home prices, and other economic factors have hit many millennials. Left them to believe that they cannot afford a home. Many feel as though they have been priced out of the American dream and they will never be able to buy a home.
But no matter what your age, there are plenty of ways to become a homeowner. You just have to think a little more creatively.
The rise of the rental
Looking at current trends, a recent research study found that more U.S. households are now renting than at any time in the last 50 years. With a rising number of renters, many have worried. We are becoming a nation of renters rather than a nation of homeowners.
This is most evident with the younger generation, people under 30, who the National Multifamily Housing Council have found now account for 50 percent of all renters in the U.S.
They aren't renting because it's a more affordable option, either. As many residents know throughout the country, rents are going up and up. Between 2012 and 2015, the median gross rent has gone up 8.24 percent, rising to $959. When you combine that with the utilities, a deposit and first and last month's rent, it's a lot of money to spend on something you will never own.
So why do people choose to rent? One reason is that many don't realize that just like phones, cars and countless other things we use on a daily basis, homes have changed.
New priorities mean a new solution
The demand for housing increases and prices on new and existing homes continue to rise. Manufactured housing has adapted to the standards of today's first-time homebuyers. They provide a solution for a market in short supply of quality, affordable options.
In 2016, the average sales price for a manufactured home without land was around $70,600 – that's an average of $48.82 per square foot – making them an affordable solution to renters looking to become homeowners.
"We believe manufactured homes offer a great solution for many households seeking affordable housing," says Vanderbilt Mortgage and Finance Inc. President Eric Hamilton. "We work with our customers to help find financing options that fit their needs and circumstances."
Renters don't have to continue doling out a monthly check for something they'll never own. The housing market has changed and with this change, manufactured homes have brought forth new opportunities to become a homeowner.
NMLS Disclosure
Sponsored Content from Vanderbilt Mortgage and Finance, Inc.
Vanderbilt Mortgage and Finance, Inc., 500 Alcoa Trail, Maryville, TN 37804. 865-380-3000, NMLS #1561, (https://www.nmlsconsumeraccess.org/). AZ Lic. #BK-0902616, Loans made or arranged pursuant to a California Finance Lenders Law license, GA Residential Mortgage (Lic. #6911), Illinois Residential Mortgage Licensee, Licensed by the NH Banking Department, MT Lic. #1561, Licensed by PA Dept. of Banking.
---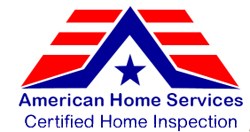 American Home Services has been providing Home Inspection Services,Residential Inspection, Certified Move In Ready Homes, Pre-Owned Inspection, New Construction Inspection, 4 Point Insurance Inspection, Chinese Drywall Inspection, Radon Testing, Pest Control,Termite Inspection, Thermal Inspection, Mold Inspection and Wind Mitigation  Inspection in the following areas of Lake County, Marion County, Orange County, Osceola County, Polk County, Seminole County, Sumter County, and Volusia County and surrounding area.