It's a wonderful feeling to come inside on a cold day and warm your hands by the fireplace. But let's face it: most people simply don't use the traditional wood-burning fireplaces.
With all the cutting, splitting, hauling and storage, wood-burning fireplaces can be a lot of work. They fill the home with unhealthy particulates, and are not very efficient.
Open-masonry wood-burning fireplaces are also misleading heat sources. They may heat up the family room, but the rest of your house is actually getting cooler. Each hour they burn, these fireplaces can exhaust up to 18,000 cubic feet of heated air outside your home, according to the U.S. Department of Energy. Warm air goes up the chimney, while cold air from windows and doors is drawn back toward your fireplace. Your furnace recognizes these cool drafts too, and works even harder to heat your home.
Keeping The Family And The House Warm With Fireplace Inserts
Fortunately, the holiday tradition of gathering around the fireplace isn't going away. It's evolving. The next generation of fireplaces is about energy-efficiency and convenience. It's about fireplace inserts.
Fireplace inserts are a practical and efficient way to utilize an existing fireplace. Inserts fit directly into the opening of existing fireplaces and greatly enhance performance, safety and convenience.
One critical component to look for in every insert is Direct Vent technology. Direct Vent units are sealed and use venting to expel 100 percent of exhaust outside of the home. These units ensure clean, safe indoor air quality.
Aside from Direct Vent technology, homeowners have options. Inserts come in endless styles and designs. Many inserts also function with remote controls, allowing homeowners to control flame appearance, heat output and accent lighting from anywhere in a room.
The Heat & Glo Escape I35 Direct Vent gas insert maintains the look of a traditional wood-burning fire, but through a convenient gas platform. A molded FireBrick ceramic interior radiates 25 percent more heat than similar metal fireboxes, and an "intelligent" ignition system conserves energy. The Escape can even function during a power outage. Flip a switch on the wall, or press one button on its remote, and the Escape is on and ready for company.
Heatilator, a leading fireplace manufacturer, is forecasting an increase in demand for fireplace inserts. "Our research indicates a recovery in consumer confidence, but with homeowners continuing to search for ways to stretch their dollar, " says Becky Upton, brand marketing director at Heatilator. "Inserts are a practical option for homeowners looking to update their homes on a budget. They can quickly increase home values and revive interior designs. ".
Homeowners can experience the benefits of fireplace inserts almost immediately. Professional installation is easy and can take less than four hours. Many local certified installers are available and can be found at fireplaces.com.
This winter season; relax with family and friends around a fireplace insert. Visit fireplaces.com to find the ideal insert for your home.
Stay Warm With Valor Gas Fireplaces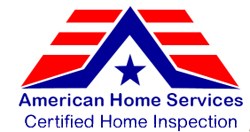 American Home Services | Let this experienced Orlando Home Inspection company help keep you from buying The Money Pit. We'll alert you to any and all health or safety issues and maintenance needs of the home you're looking to buy.
American Home Services will be your home buying or selling advocate!  We are committed to providing you with outstanding service. We're highly experienced and extremely thorough. If you're looking to buy or sell in the Orlando area, we can help!
We're here to accommodate ALL the needs of our clients during the process of purchasing a new home or smaller commercial structure.
Call Us Today (352) 429-7062 or Click To Schedule Online 24/7 Right From Our Website.