Six Must-Follow Tips To Avoid Identity Theft During The Holidays
While you're celebrating the season shopping for gifts, decorating your home and hosting festive parties, are thieves having their own celebration with your credit card and identity without you knowing it? The spirit of the holiday season can quickly be dampened if you become a victim of identity theft, but a few precautions can help keep your information safe.
You can enjoy this special time of year and still protect your personal information by following these six important tips for avoiding identity theft:
Make security part of your holiday decor
Many people host holiday gatherings at home this time of year. While you trim the tree and prepare the menu, take time to secure your home and any personal documents. While it's hard to imagine that someone you know (or hired, if you're bringing in help) would steal from you, a bank statement on your desk or a checkbook in the top drawer leaves you vulnerable to crime. Keep your holiday merry and be proactive in protecting your home and items – shred personal documents and securely store other personal information in a safe or locked drawer.
Say "bah humbug" to in-store credit card offers
While it may be tempting to sign up for a store credit card in order to get a discount during checkout, it's wise to avoid these offers. The casual environment of a retail checkout counter is not a good place to share your most important financial and personal information. You don't know anything about the security of the application process, the clerk's integrity, or who is standing behind you in Iine just waiting to covertly snap a picture of your completed application.
Lighten your holiday load and leave extra info at home
As you shop for the perfect gifts, no doubt your wallet will get quite a workout. It can also be a goldmine for identity thieves if it's lost or stolen. Start by only carrying what you really need, such as one credit card and your license – leave the extra cards and other financial information at home. If you carry a purse, consider leaving it in the trunk or at home since a purse is easier to steal. Just carry your wallet in a front pocket close to your body, and you'll reduce the chances of theft.
Who''s been naughty or nice? Check your statements twice
Most Americans increase their spending during the holiday season, so extra charges at stores you typically don't visit will likely populate your financial statements. It can be easy to overlook odd charges as simple holiday purchases, when in reality it's an identity thief using your hard earned money to fund their merry holiday. Make sure to save every receipt from purchases you or other account members make, and check every statement diligently, staying alert for any peculiar charges.
Give yourself the gift of identity protection
In addition to staying on top of your credit card statements, keeping a keen eye on your credit report and spending is a wise decision also. Consider giving yourself peace of mind by getting a membership to ProtectMyID, a comprehensive identity theft detection, protection and resolution organization. Visit www.protectmyid.com to learn about memberships that include daily digital scans and alerts, $1 Million Identity Theft Insurance, and resolution assistance if needed.
Be a tech-savvy elf and shop smart online
Shopping online can be a smart way to get your holiday goods without leaving the house, but make sure you take a few steps to protect yourself. First, check to make sure the site you purchase from is secure, indicated by a URL that starts with "https" at checkout along with an image of a lock. Always use a credit card or secure payment option such as PayPal, which offers better consumer protection than debit cards. Finally, never give out your Social Security number when making a purchase, it simply isn't necessary and no reputable retail site will require it.
At the end of the day, protecting your identity means making smart financial choices. Damage to your credit report, whether from identity theft or simply spending beyond your means, lasts much longer than the holiday season. Stay merry now and well into 2013 by spending smart and protecting your identity.
Tips For Avoiding Identity Theft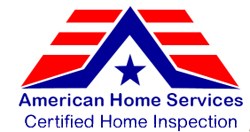 American Home Services | Let this experienced Orlando Home Inspection company help keep you from buying The Money Pit. We'll alert you to any and all health or safety issues and maintenance needs of the home you're looking to buy.
American Home Services will be your home buying or selling advocate!  We are committed to providing you with outstanding service. We're highly experienced and extremely thorough. If you're looking to buy or sell in the Orlando area, we can help!
We're here to accommodate ALL the needs of our clients during the process of purchasing a new home or smaller commercial structure.
Call Us Today (352) 429-7062 or Click To Schedule Online 24/7 Right From Our Website