Use The New Year As An Opportunity For A Fresh Start
The flip of the calendar year is the perfect opportunity to make personal and lifestyle changes. One of the most popular resolutions that people make is to improve their health and exercise routine so they can make a fresh start and get into better shape. Now is the time to develop fitness goals for a new you this new year. Despite your best intentions and resolutions to revamp your fitness routine each year, it's easy to slip back into your pre-new year's resolution bad habits. The best way to avoid this tendency is to create an active lifestyle plan that works for you and will keep you motivated. Here are a few tips to get a fresh fitness start and make sure that you stay active this new year.
Establish fitness goals and write them down. Setting manageable goals and writing down an exercise plan that is realistic and works for your lifestyle will have a positive impact on your overall quality of life and motivate you to keep going. As you check back on your plan each day, it will hold you accountable and make sure that you're continuing to follow the road that you've mapped out for yourself.
Pick an app that motivates you. No matter what your fitness interests are, there's an app for you: Pick your pleasure … yoga, running, weights or cardio, and you can find apps that inspire and motivate you with workout ideas and tips. If you're also looking to watch your food intake, there are a myriad of apps that can help you keep track of what you're eating each day.
Freshen up your workout wardrobe. As you refresh your exercise routine, you'll go through workout gear more quickly than before. Treat yourself by buying yourself some new exercise gear that will benefit your routine and make sure you maintain it. One way to provide amazing freshness for your used active wear is to wash it in Downy Unstopables, an in-wash scent booster. The scent lasts for up to 12 weeks in storage, which makes Downy Unstopables perfect for gym clothes and workout towels as it keeps them fresh no matter when they're pulled out of storage.
Reality TV star and fitness fanatic Roberto Martinez understands the importance of incorporating freshness into his workout routine. "I live a very active lifestyle, so I know that keeping workout gear fresh can be tough, Downy Unstopables keeps my clothes smelling so fresh and so clean," he says. Visit www.facebook.com/Downy to learn more about how you can keep your new year's fitness resolutions fresh with Downy Unstopables.
Join an exercise group or find a workout partner. Working out alone in a gym is not for everyone. Exercisers should choose an activity they enjoy doing, that keeps them excited and can be sustained over a long period of time. Additionally, having a support system to motivate you will help you stick with the program and see long-term results – find a group or buddy who has similar goals to you.
With every new obstacle, find alternatives that will bring you closer to attaining your goal. Never give up. It's a new year, and it's time to get moving.
New Year, Fresh Start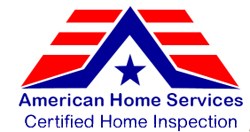 American Home Services | Let this experienced Orlando Home Inspection company help keep you from buying The Money Pit. We'll alert you to any and all health or safety issues and maintenance needs of the home you're looking to buy.
American Home Services will be your home buying or selling advocate!  We are committed to providing you with outstanding service. We're highly experienced and extremely thorough. If you're looking to buy or sell in the Orlando area, we can help!
We're here to accommodate ALL the needs of our clients during the process of purchasing a new home or smaller commercial structure.
Call Us Today (352) 429-7062 or Click To Schedule Online 24/7 Right From Our Website