Orlando Home Inspection 5 must-have home features for retirees
As we move through the different stages in our lives, our housing needs change too. The home you were excited to move into in your 30s might not be ideal for those now nearing retirement.
According to the Joint Center for Housing Studies of Harvard University, between 2015 and 2035, the number of people over the age of 75 living alone will nearly double from 6.9 million to 13.4 million. Being prepared for retirement and aging is important, so we're going to take a closer look at the specific housing features that would most benefit those who are looking to downsize or find that perfect home to "age in."
1. Walk-in showers
Installing a walk-in bathtub or large shower is a good idea for ease and safety. Having extra room to move is not only aging-friendly but a timeless trend that is easy to maintain. Clayton, one of America's largest homebuilders, features optional walk-in showers with benches that are available in many of their homes. This is a feature that's great at any age.
2. Wide doors and hallways
Spacious doors and wide hallways do the double duty of making your home look great while providing enough space to maneuver a wheelchair or walker through if needed.
3. Open floor plans
A home design trend that is perfect for any homeowner age is an open floor plan. But for boomers, an open floor plan is more than just an aesthetic feature. Having wide spaces that allow you to move around is essential to maintaining your independence as you grow older. It also helps add more natural light and is ideal when gathering with family and friends.
4. Low maintenance
Fixing up an older home with good bones might look fun on TV, but it's not something you will want to deal with in your retirement. Rather than trying to troubleshoot problem after problem, look for a newly constructed home. Not only will you have fewer maintenance issues, but you can design a flexible floor plan that fits your lifestyle.
5. A customizable floor plan
The features listed so far are part of what is commonly known as age-in-place design. These home features work for people of all ages but are designed so you can age into them. In addition, make sure the home you purchase is single-story and fits the lifestyle you want for your future.
As you grow older, you realize there is no one, perfect dream home. Rather, there are different dream homes for different stages of your life. At Clayton, we know one home model does not fit all, and that is why we offer a range of models and designs that are easily customizable, affordable and stylish, allowing you to get the most out of your silver years. (BPT) – Sponsored ad content by Clayton Homes
---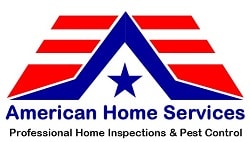 American Home Services has been providing Home Inspection Services,Residential Inspection, Certified Move In Ready Homes, Pre-Owned Inspection, New Construction Inspection, 4 Point Insurance Inspection, Chinese Drywall Inspection, Radon Testing, Pest Control,Termite Inspection, Thermal Inspection, Mold Inspection and Wind Mitigation  Inspection in the following areas of Lake County, Marion County, Orange County, Osceola County, Polk County, Seminole County, Sumter County, and Volusia County and surrounding area.